About us
Thai and Asian food that will meet and surpass your expectations is in your future when you select Thai Ingah in the Sydney suburb of Caringbah on the very next occasion your lust for great Asian food threatens to overwhelm you.
You will find it easy and enjoyable to set up takeaway or home delivery using the online ordering system at Thai Ingah that is fast and accurate.
Popular items include traditional favourites such as Spring Rolls and Massaman Curry. Also, Pad Thai of many types is sure to be a hit.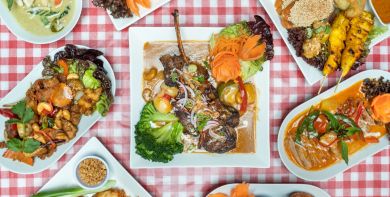 Reviews
Melinda
"So good!!!"
11/01/2020
Katherine
"Our food was delivered in half the time we were told it would take. It was hot, fresh and delicious. We were very happy with the ordering process, the service and our meal."
7/12/2019
mick
"Great food Thanks I'll order again soon"
3/12/2019